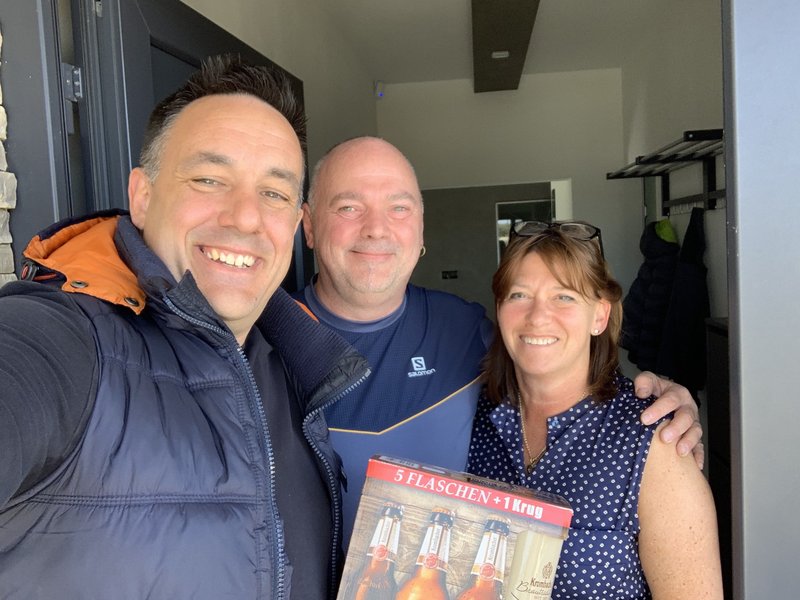 Stefan Martin Bernes 2019 | Njemačka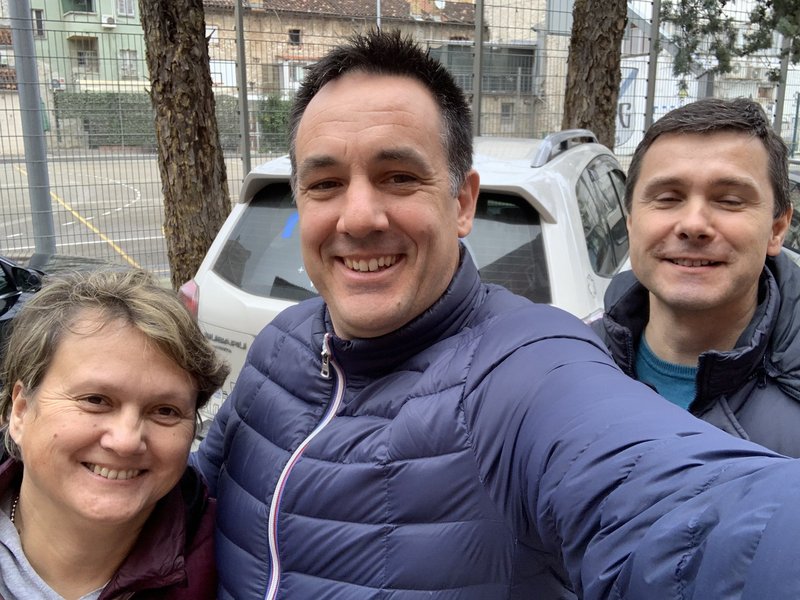 Super. Prijazno, korektno, profesionalno, ... Vse na enem mestu. Hvala. In seveda še tako naprej. Pozdrav vsem! Mojca
Obitelj Šemen 2019 Slovenija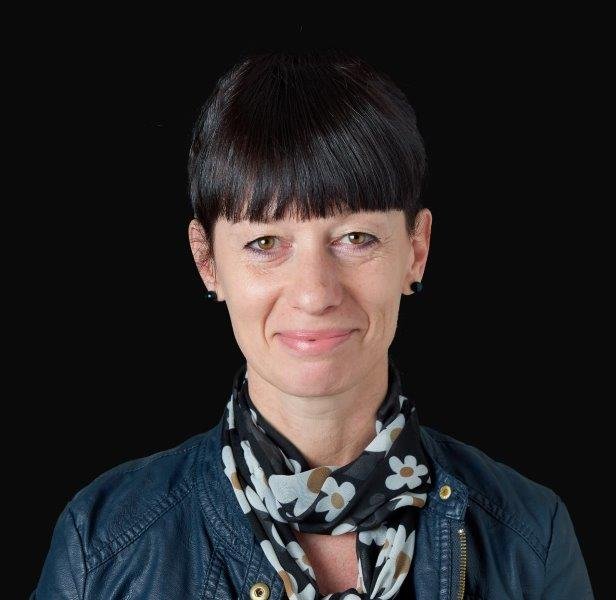 Iskreno se zahvaljujem podjetju Maris real estate d.o.o., predvsem Aljoši, ki je profesionalen in zanesljiv posrednik pri urejanju dokumentacije terena in hišice. Imam hišico v Peroju. Lahko se zahvalim le Aljoši, da hišica še vedno obstaja in da tja hodim redno in z veseljem. Aljoša zahvaljujem se ti iz srca, da si v mojem imenu opravil vso birokracijo, me vedno naslovil na prava vrata in mi pomagal pri legalizaciji. Paprilogijo smo opravili hitro in brez nepotrebnega izgubljanja časa. Za to se ti zahvaljujem. Vem, da bi opravila velikokrat brezpotrebno pot do Pule in verjetno rešila nič. Ti si pa na tem področju profesionalec. Vedno te bom priporočila. In hvala ker mi še naprej brezkompromisno pomagaš pri urejanju birokracije. Hvala ti iz srca!
Tamara Cej Slovenija 2019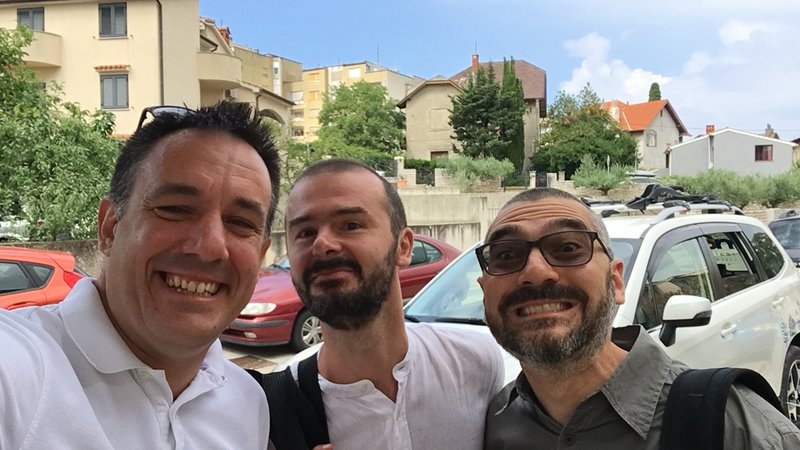 Aleksandar Backović i Uroš 2018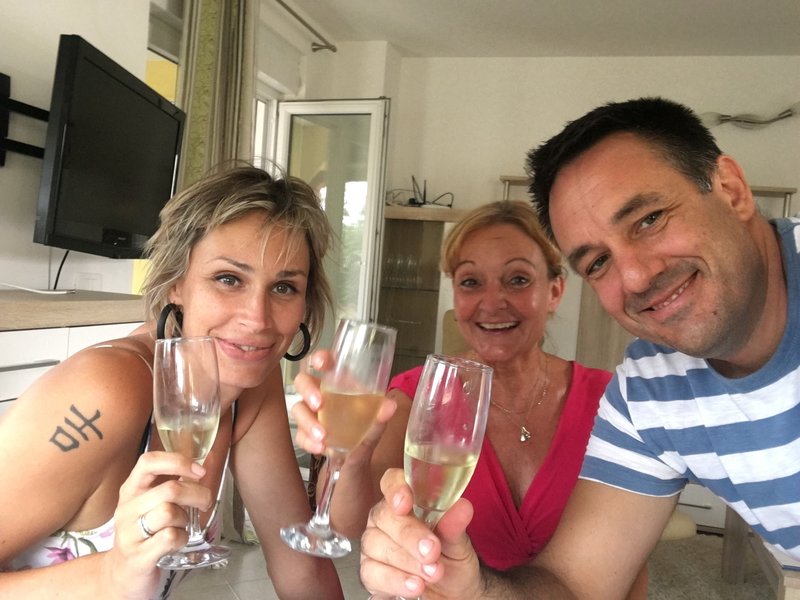 Brigitte Doyen
Brigitte Doyen, Belgium, 2017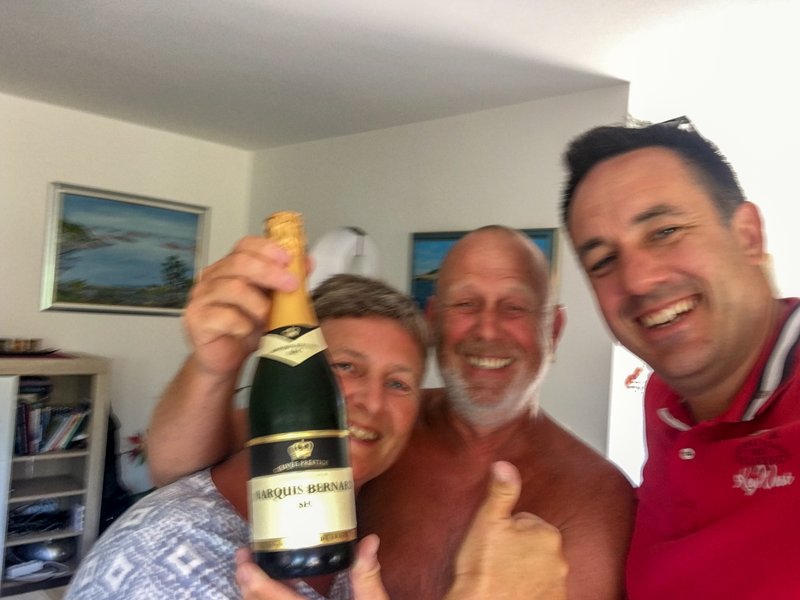 An amazing service of this man / company. We gave him the keys to the house, then we went sailing, he took care of everything. Took great pictures of houses and area around. Used among other drone. Sold the house quickly, to good price. This is a person who really goes in for his job and not least, a person you can count 100 % on. Follow up and help both sell and buy.
Family Larsen, Norway 2017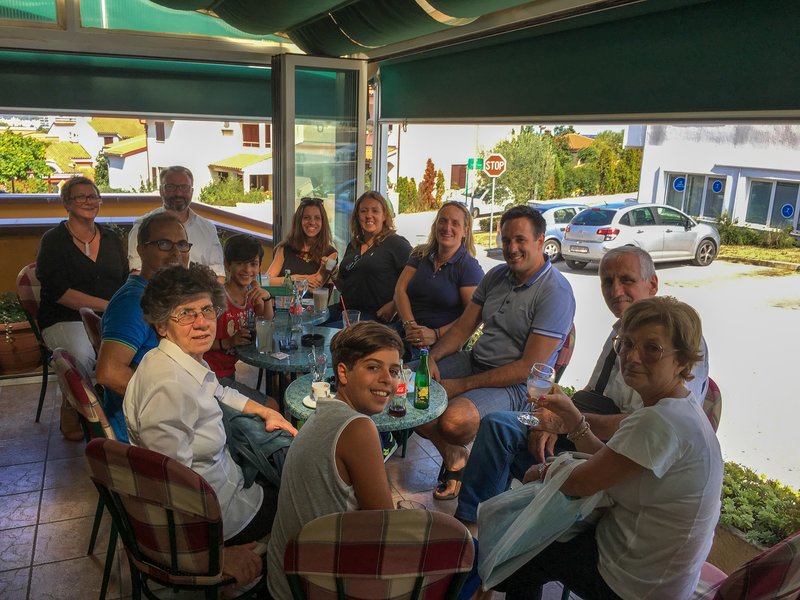 Big Family Perzan- Italia 2017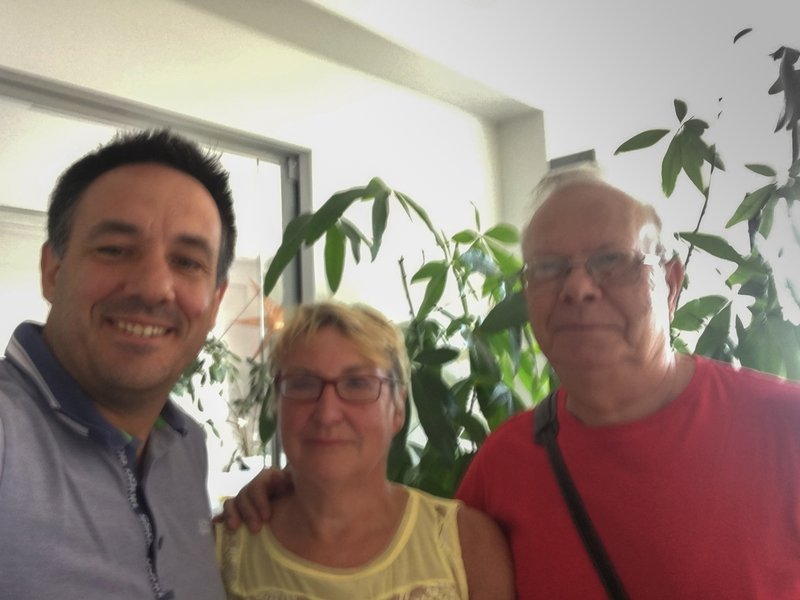 Alida i Vladimir Kadum, Pula 2017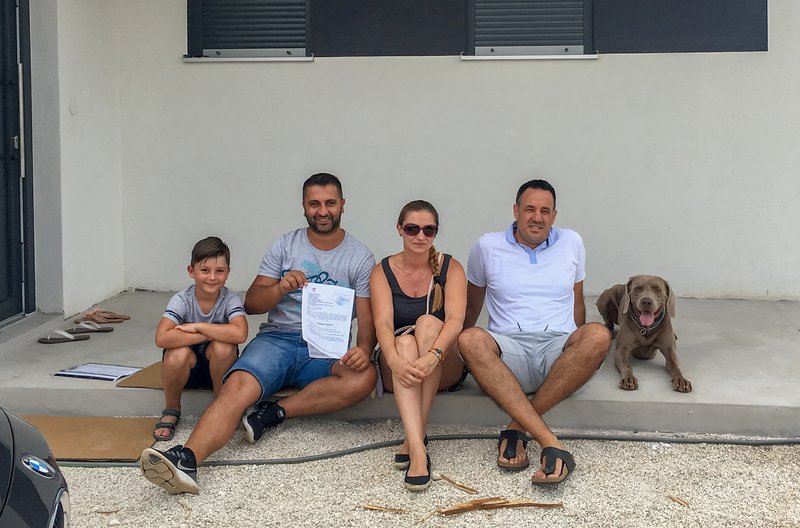 Prije godinu dana je sve počelo da se mjenja, počeli smo život u jednom malom gradu u Istri. Počeli smo gradnju kuće u Peroju a danas spavamo u njoj. Htio bih se zahvaliti za dobru saradnju sa Aljošom Vučetićom, na njegovim preporukama i prijateljima, kao i Goran duspara i njegovoj ekipi tako i firmi Maris nekretnine i ostalim suradnicima. Sad koja slika! Hvala svima koji su ucestvovali u projektu, bilo je teskih dana al sada se može uživati u ljepoti danke danke danke !!
Enes i Melisa Karajić, 2017 | Njemačka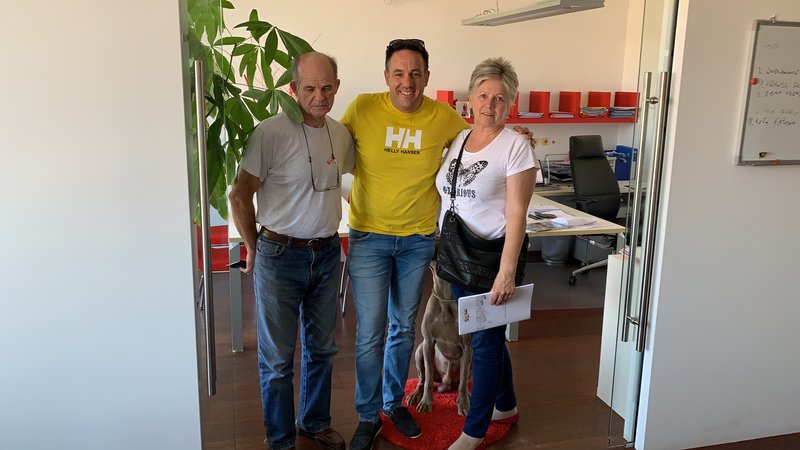 Ljiljana i Duško Beselimović 2018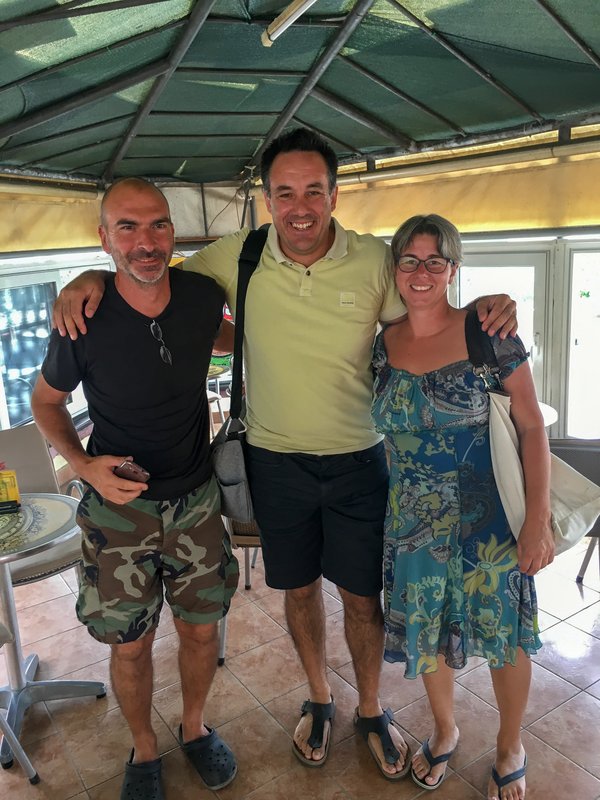 Zoran i Sandra Blaženčić, Nizozemska 2017
Dugo smo tražili i vagali: gdje, što, kako i kada uložiti te kupiti nekretninu za odmor. Susrevši g. Aljošu, kroz par kratkih i vrlo iskrenih susreta, odluka je brzo donesena! osim novca, sljedeća stvar za razmatranje pri donošenju odluke o kupnji bio je odabir pravog agenta i agencije. Toplo preporučujemo - važno je raditi, ali treba ostati i čovjek. Aljoša je bio od velike pomoći, u svakom trenutku - od sređivanja potrebne dokumentacije do odgovaranja na raznorazne upite, čak i nevezano uz kupnju nekretnine. U svakom pogledu g. Aljoša je uspio i ostao čovjek, iskren i uvijek profesionalan. Želimo mu puno sreće u daljnjem privatnom i poslovnom planu. Obitelj Zobić, 7.8.2017.
Obitelj Zobić- Rijeka 2017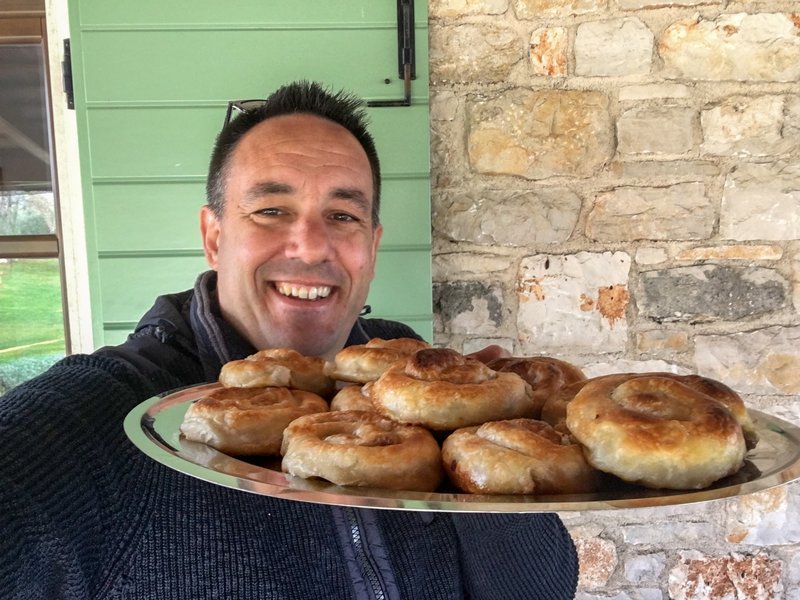 Šeki radi najbolje pite
Obitelj Cergna, Rovinj-2017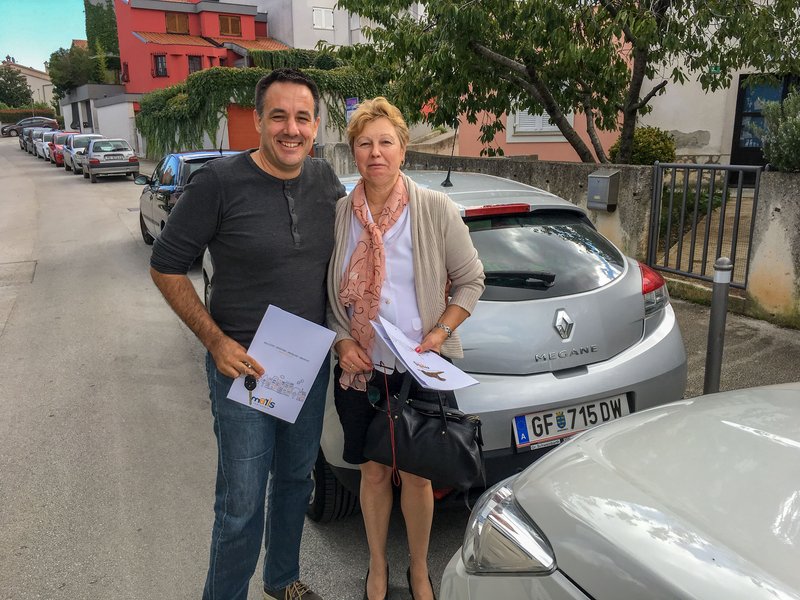 gđa. Štefanija | Austrija | 2017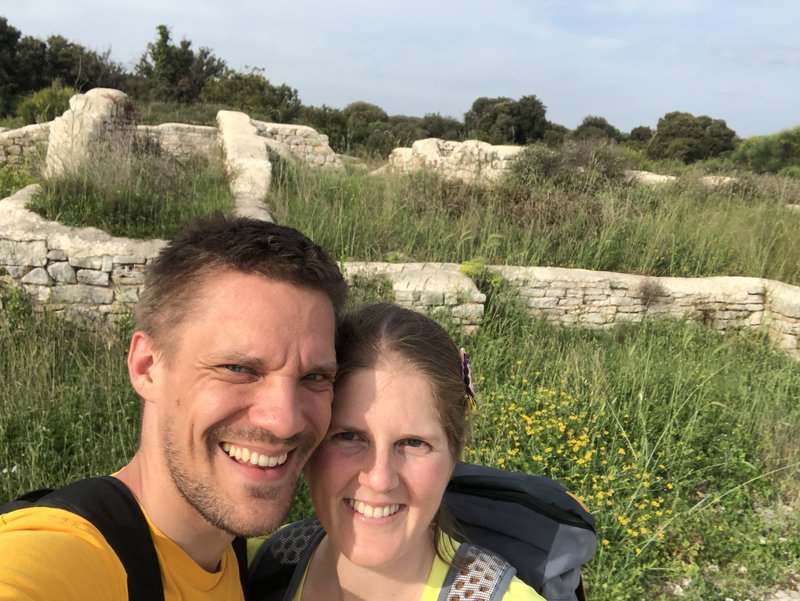 Tina i Simon Striker, Slovenija 2016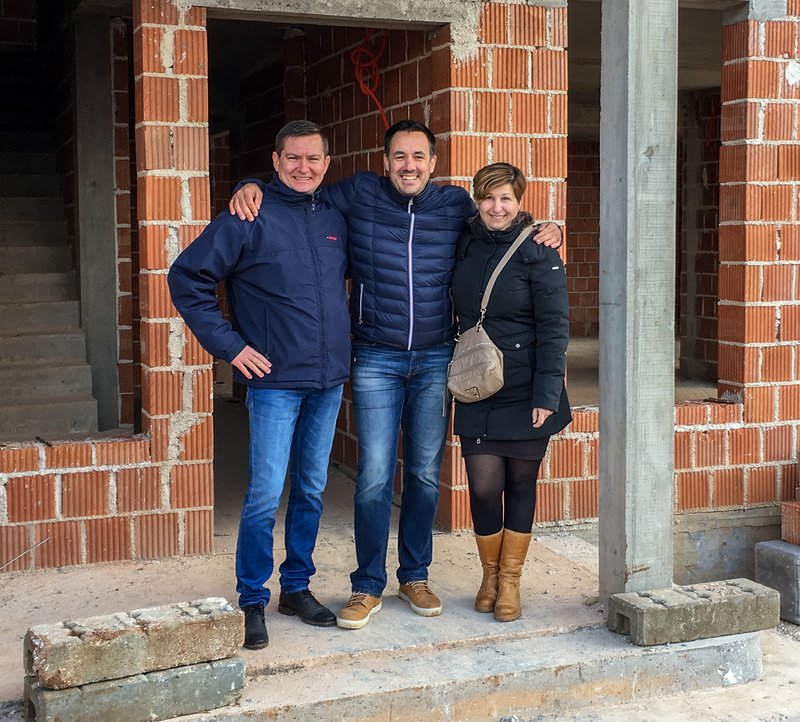 Maris has the best service ever! Thank you very much for the excellent support and keep doing so Aljosa.
Ilija i Maja Jurić, 2016, Nizozemska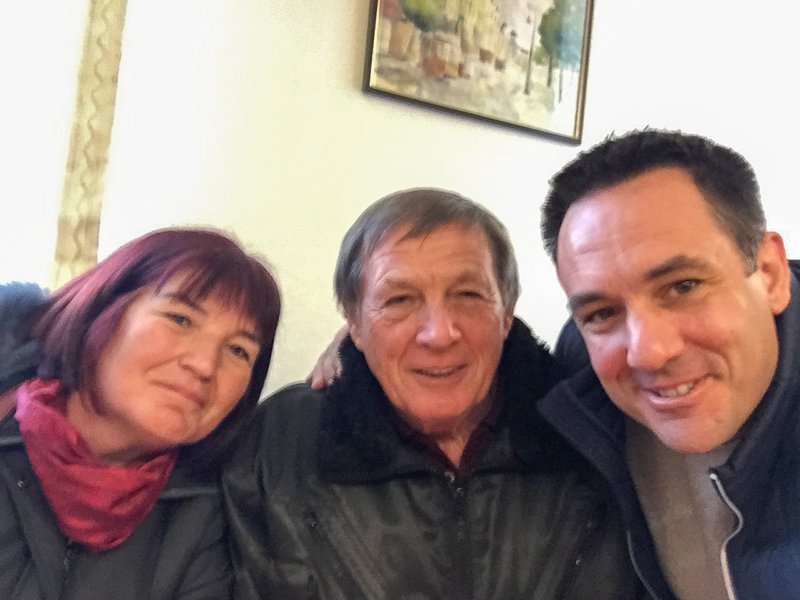 Damjana Sila, Ljubljana 2016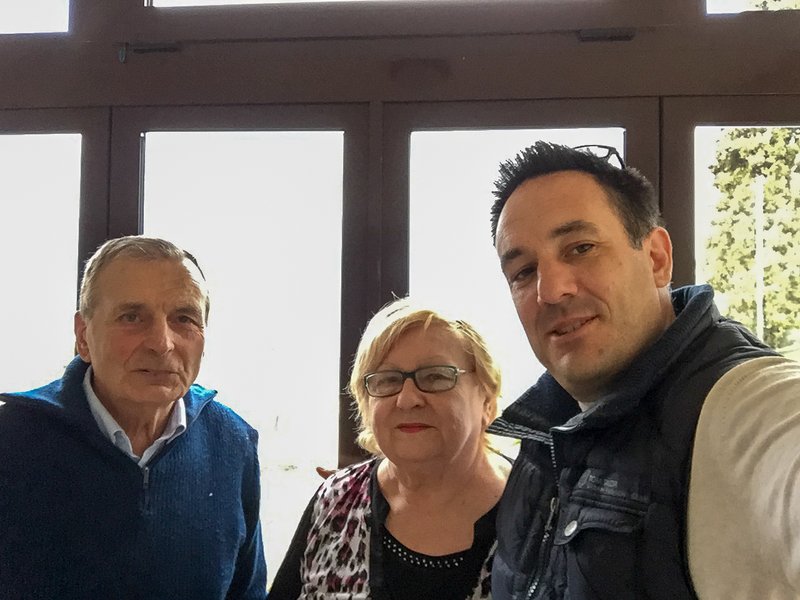 Obitelj Matika, Rovinj 2016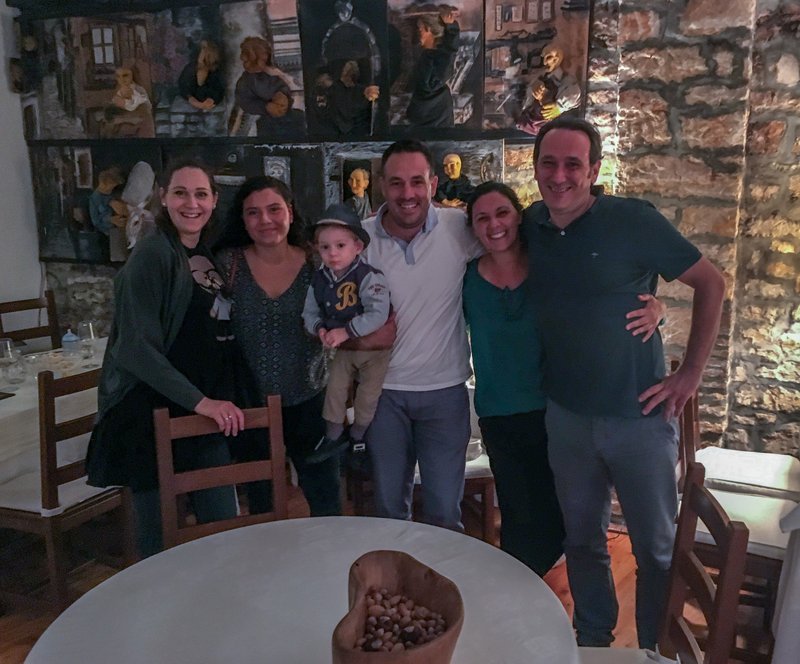 Merima i Sladjan Glišić, Njemačka 2016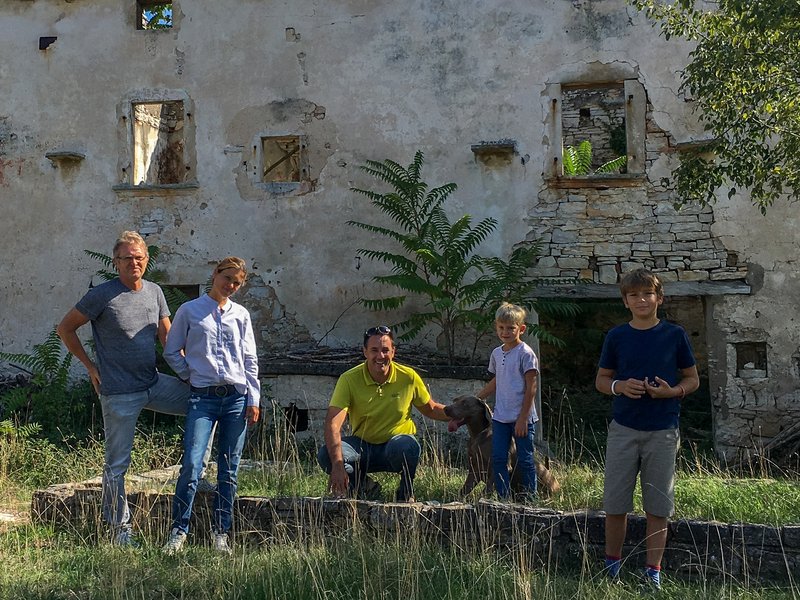 Obitelj Čelesnik, Slovenija 2016.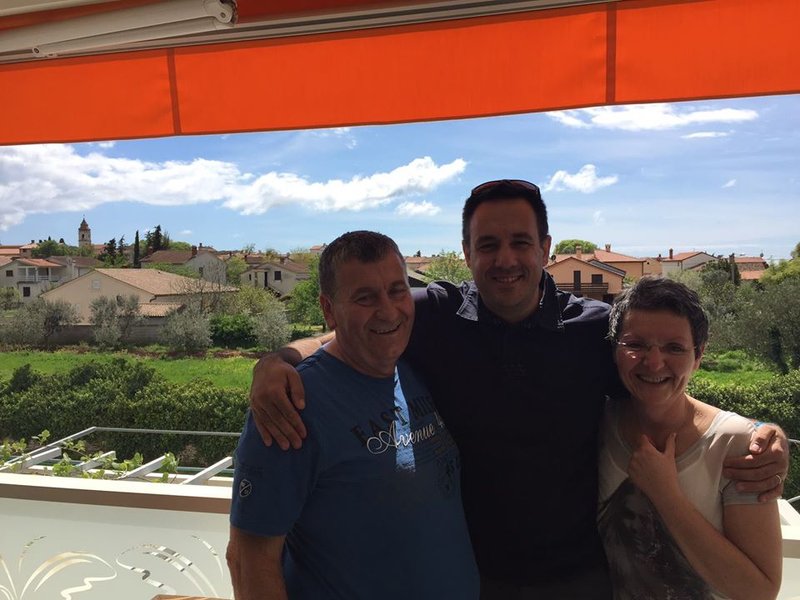 Evo Aljoša ja i Marta se ti najlepše zahvaljujemo za uspješnu prodaju našeg stana.Prezadovoljni smo što se je stan prodo za ova vremena brzo i bez ikakvih komplikacija Još jednom ti hvala Miro i Marta Strugar
Miro i Marta Strugar 2016, Slovenija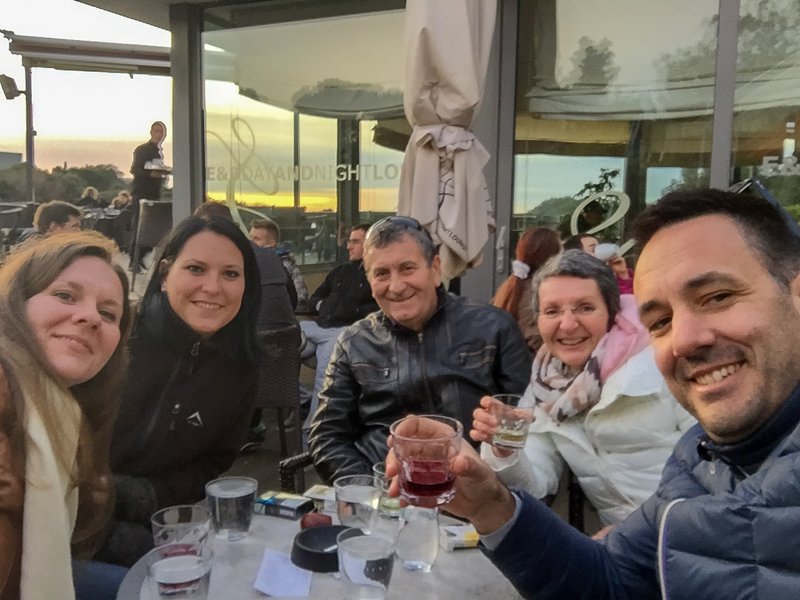 Strugar Marta i Miro, Slovenija 2016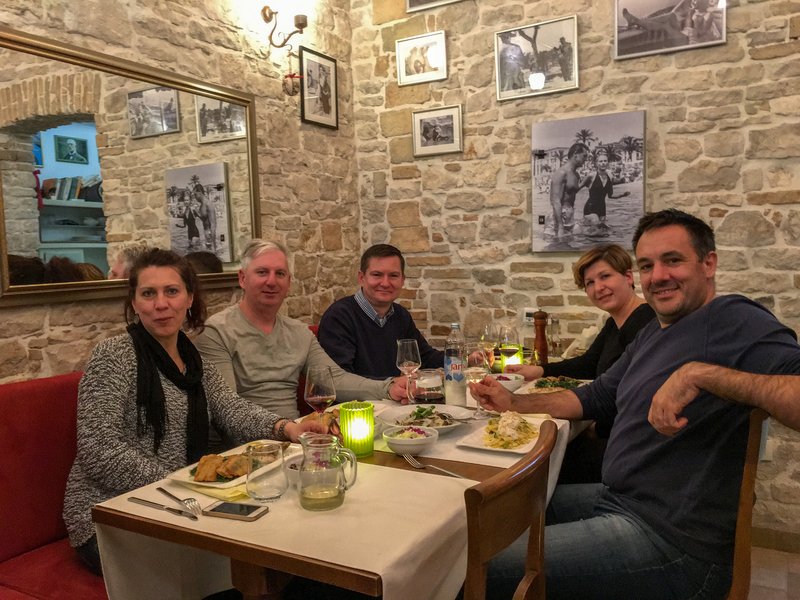 Obitelj Jurić i Obitelj Jurisic-Cvitkusic
Stara nonina kamena kuća bila je na prodaju kroz više agencija već treću godinu. Nakon doslovno nikakvog odaziva, pala je odluka da se uključi još jedna agencija. Do Marisa smo došli sasvim slučajno, birajući po internetu između ponuda. Kupac je pronađen praktički kroz mjesec dana. Sama kuća je vrlo dobro očuvane kamene gradnje u samom središtu sela pokraj Tinjana. Ono što nas, kao prodavače veseli je da je otišla u domaće ruke osobama koji su je odlučili obnoviti u izvornom istarskom stilu i koristiti je kao svoj budući dom.Tijekom samog procesa prodaje, zbog već poznatih domaćih, katastarsko - zemljišno knjižnih neusklađenosti, kao i zbog činjenice da je kuća dvojna, pojavio je se popriličan broj administracijskih zavrzlama. Ovdje moram istaknuti Aljošu kao osobu od izrazite koordinacijske i pregovaračke vještine. Od dogovora sa susjedima, kupcima, odjelom za prostorno planiranje, geodetima, katastrom i činjenice da je ugovor potpisalo šest osoba, a uza sve to uvijek vedar i pozitivan, osoba je uz koju nije problem rješavati prepreku po prepreku. Sve pohvale i Nini s kojom smo i ostvarili prvi kontakt. Way to go Maris.
Ivan Mofardin, Kringa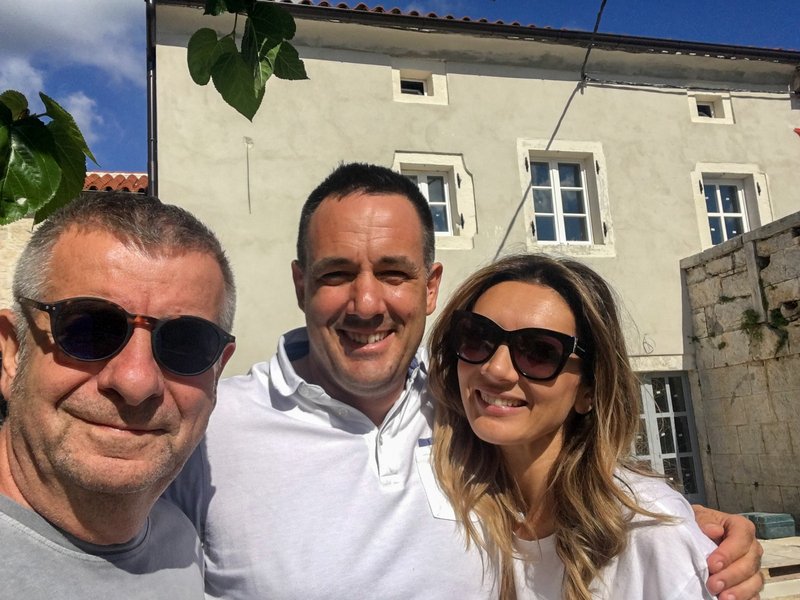 Ivica i Dragana Porpadalo, Zagreb 2016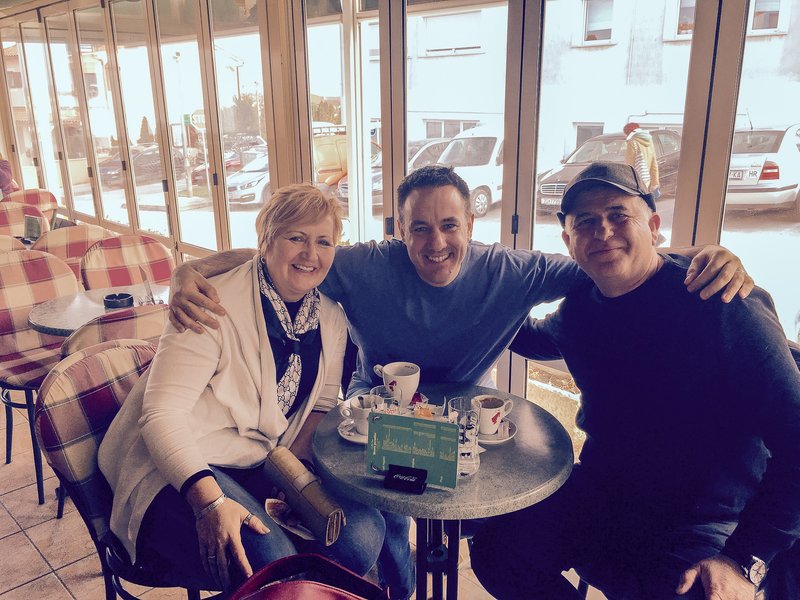 Aljoša svoj posao radi visoko profesionalno od njega dobijaš tačne informacije oko Nekretnine i sve što te zanima. Ne zloupotrebljava to što si stranac i sto puno toga ne znas na terenu. Uvek Ti iskreno pomaže oko svega, Takvog čovjeka je teško pronaći danas! LP Pozdrav
Živko i Rumenka Markoski 2016, Makedonija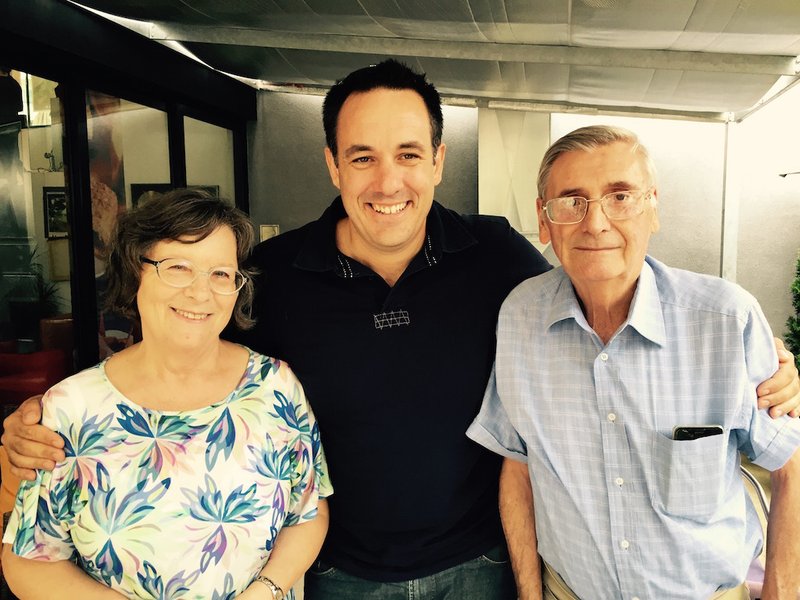 Voglio esprimere il mio parere sul supporto eccellente che ho avuto nella vendita della casa , mai mi sarei aspettato da parte di una Agenzia immobiliare la collaborazione e l'aiuto competente che ho avuto in tutte le fasi della compravendita , qualche esperienza ,non sono giovane, in passato la ho avuta, e posso affermare che la comprensione e la soluzione dei vari problemi che di volta in volta si sono presentati sono stati risolti con velocità e capacità mai avuta in passato . Solo un grande amico mi avrebbe supportato (e sopportato) grazie, grazie Alex.
Raimondo e Clelia 2015, Italia
We bought a land in Peroj in 2010 and built up a house in the next years. All the proceess was managed by the Maris Company, Aljosa Vucetic being the man who took care of all our needs, starting with the process of searching for the land, ending with all the document we needed for living in the house. We took a land, made a project, built up the house with all the infrastructure we need. My personaly advise is working with Maris because you need such proffesional assistence. All their services were very good and we really appreciate their promptitude for all the needs we had. Aljosa is a very nice and open person, he will treat all your requests with professionalism and you can ask him anything, he will make all the efforts to help you. Also, in my opinion you can choose Maris because they have very good prices for properties around Pula and the quality of these properties is very well checked. If you are foreigner, ask their advice, speak as a friend, you will get for sure answers, best solutions, ideas.
Adrian Verbita, Romania
Ker imam rad morje, sem si vedno želel imeti nekje na obali svoj prostorček, kamor bi lahko šel, kadar bi si zaželel sonca, morja in opojnih vonjav sredozemskega rastlinja. Mislil sem, da je to samo želja, ki se nikoli ne bo dala uresničiti. Pred časom pa sem zasledil oglas, da v okolici Pule prodajajo staro meščansko stanovanje po zelo sprejemljivi ceni. Posrednik pri prodaji je bila agencija Maris iz Pule. Na elektronski naslov sem jim napisal, da me zadeva zanima. Nisem pričakoval, da mi bo kdo sploh odgovoril, ker sem napisal kar v slovenščini. Bil sem presenečen, ker se mi je takoj prijazno oglasil g. Aljoša Vučetić. Vse mi je razložil in odgovoril na vsa moja vprašanja in že naslednji dan sem se peljal v Pulo na ogled. Z g. Aljošo sva se dobila na dogovorjenem mestu in si šla ogledat stanovanje. Ker mi je bilo všeč in tudi cenovno je bilo sprejemljivo, sem se odločil za nakup. Za vse postopke na raznih uradih je poskrbel g. Aljoša Vučetić iz agencije Maris, jaz sem prišel samo podpisat številne dokumente. Vsi stroški postopkov so bili plačani iz dogovorjene provizije, zato se mi tudi provizija ni zdela previsoka. Zelo moram pohvaliti agencijo Maris in g. Aljošo Vučetića. Brez njihove pomoči bi zadevo veliko težje izpeljal, ali pa sploh ne bi kupil. Pa tudi to, da imaš nekoga, ki ti je vedno pripravljen svetovati in pomagati, je veliko vredno.
Sašo (Vransko-Slovenija)
Wir haben das Objekt im Internet entdeckt,als das Haus noch im Rohbau stand. Nach zwei Besichtigungen konnten wir uns über den Kauf einigen, nachdem Herr Vucetic alle unsere Sonderwünsche berücksichtigt hatte. Die Fertigstellung des Hauses ging zügig voran. Wenn es ein Problem gab,kümmerte sich Herr Vucetic sofort darum, bis zur Fertigstellung. Wir waren mit der Firma MARIS sehr zufrieden.
Familie Maisenbacher, Njemačka
We have been looking and wondering for a very long time: where, what, how and when to invest and buy a vacation house. We met Mr. Aljoša and after just a few sincere encounters the decision was quickly made! Besides the money, the next thing to consider when making purchase decisions is choosing the right agent and agency. We strongly recommend – it is important to work, but also to keep your empathy and remain human. Mr. Aljoša was of great help at all times – from preparing the necessary documentation to answering our many questions, even those not related to buying the real estate. He was kind and patient, honest and always professional. We wish him all the luck in further private and business plans. Family Zobić, August 7, 2017
Family Zobić-Rijeka
Kada prvi put kupite kucu za svoju obitelj osjećaj je neopisiv!!!! Napokon, nakon godina traženja i postanarstva putem agencije Maris pronašli smo naš savrseni mali, veseli dom....koji treba još urediti ali je jedinstven! Veselje i entuzijazam prati i velika nesigurnost vezana uz samu kupoprodaju i sve ono što bi vas moglo "loše" iznenaditi. Uz Maris, sa Aljosom osjecali smo se sigurni i od samog početka. Profesionalnost ali i vedrina suradnje iskreno me oduševila. Moja preporuka ide Marisu.
Obitelj Kos, Pula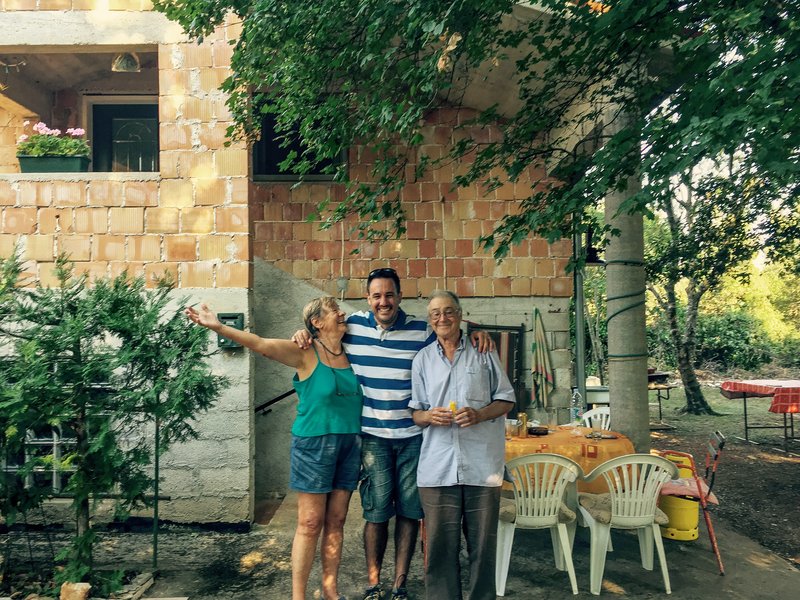 Obitelj Roki, Zagreb
Prilikom kupnje naše prve nekretnine bili smo nesigurni i nismo se baš dobro snalazili u svijetu nekretnina ali smo izborom agencije Maris izabrali pravu stvar. Agent Aljoša nas je ljubazno vodio od samog početka do kraja procesa kupnje stana u Puli. Toplo preporučam svima koji su u potrazi za nektetninom.
Nives Puntarić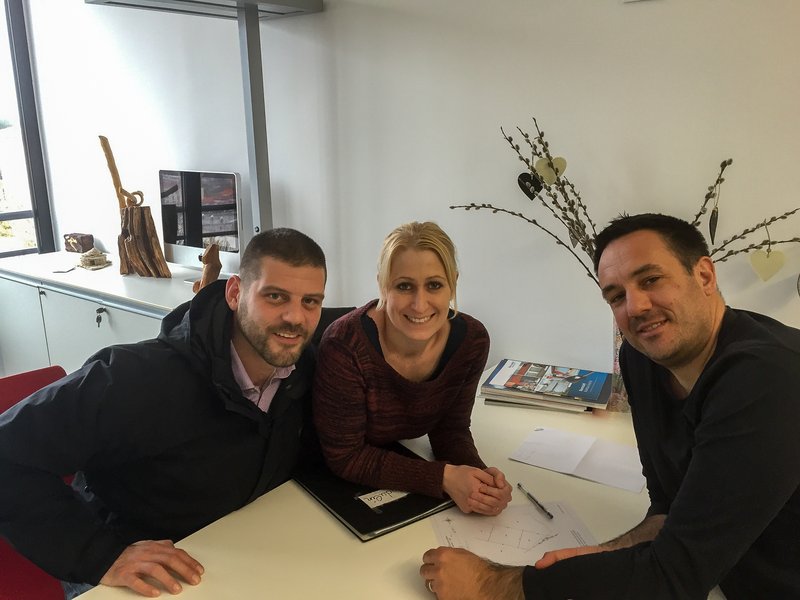 Ein paar Worte über unsere Erfahrung mit MARIS: Unser Abenteuer begann mit der Idee ein Grundstück in Istrien am Meer zu erwerben. Im Internet stießen wir auf das Unternehmen MARIS, welches auf Anhieb einen sehr korrekten Eindruck machte. Wir setzten uns mit Aljoša in Verbindung und erhielten prompt mehrere Grundstücke zur Auswahl per Email zugesandt. Als wir uns nach einer Besichtigung für unser Grundstück entschieden hatten, ging alles sehr schnell und professionell über die Bühne. Aljoša wickelte den ganzen Kauf ab, organisierte uns Baufirmen, gab uns Tipps und half uns bei allen Behördenwegen. Die Unterstützung endete nicht mit dem Kauf des Grundstückes, wir wurden bis zur Fertigstellung unseres Projektes unentgeltlich und sehr professionell begleitet. Aljoša zeichnet sich durch Kompetenz, Freundlichkeit, Hilfsbereitschaft, ständige Erreichbarkeit und einer sehr guten Fähigkeit, alle möglichen Probleme schnellstmöglich aus der Welt zu schaffen, aus. Wir haben nicht nur ein für uns perfektes Grundstück erhalten, sondern auch noch einen guten Freund dazugewonnen. Aljoša, danke für deine unbezahlbare Hilfe! P.S. Nach unseren Erfahrungswerten ist das Unternehmen MARIS die absolute Nummer Eins, wenn es um Grundstücke in Istrien geht!
Bieringer Roland & Daniela, Austria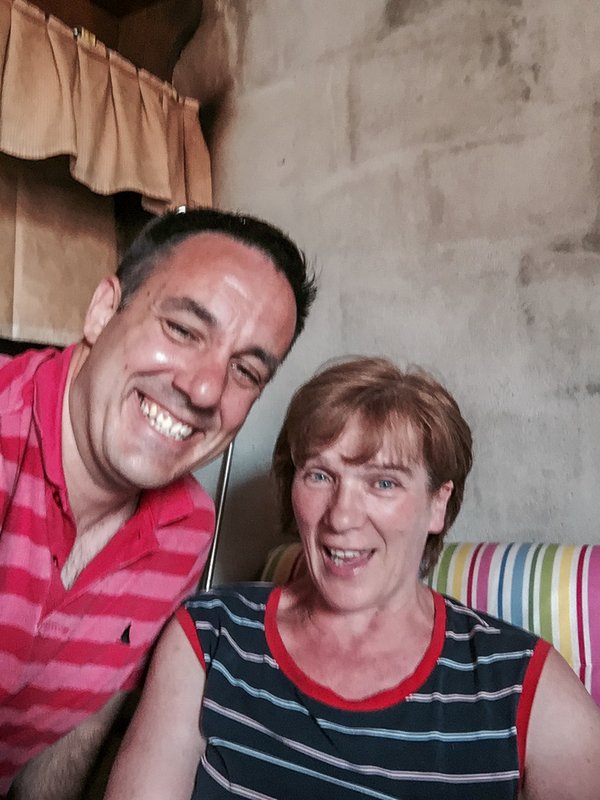 Dobro je znati da postoji agencija MARIS i Aljoša.Poslovanje sa njim je jednostavno i sigurno.Vaša nekretnina u agenciji MARIS napola je već prodana. Hvala mu za prodaju naše nekretnine.Pozdrav Biserka i Dragan.
Biserka i Dragan Bojić, Barban 2015
Maris nekretnine Pula Cijenjene gospođe Katja i Natali, puno Vam se zahvaljujem na uspješnoj prodaji i svesrdnu pomoć i angažiranost!!! Srdačan pozdrav
Dragica i Mario Anduš, Zagreb, 2013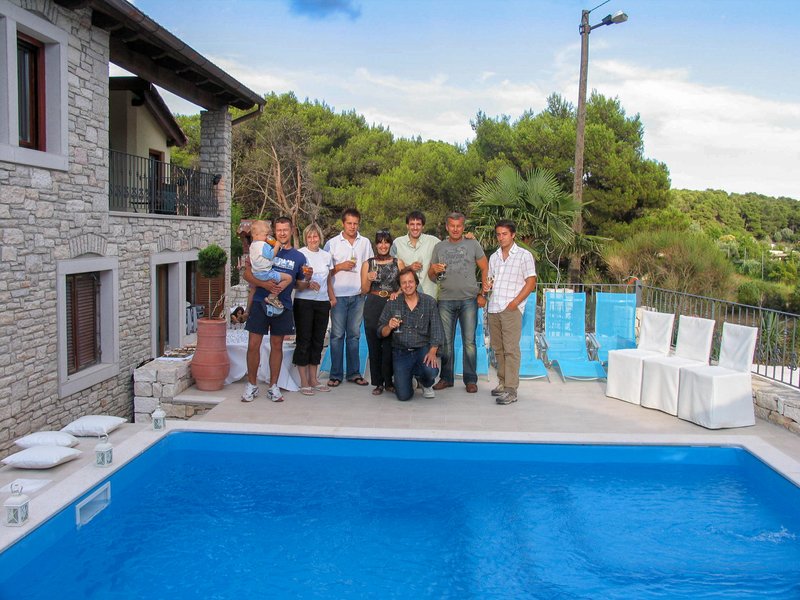 Karen and Richard Heath, UK 2005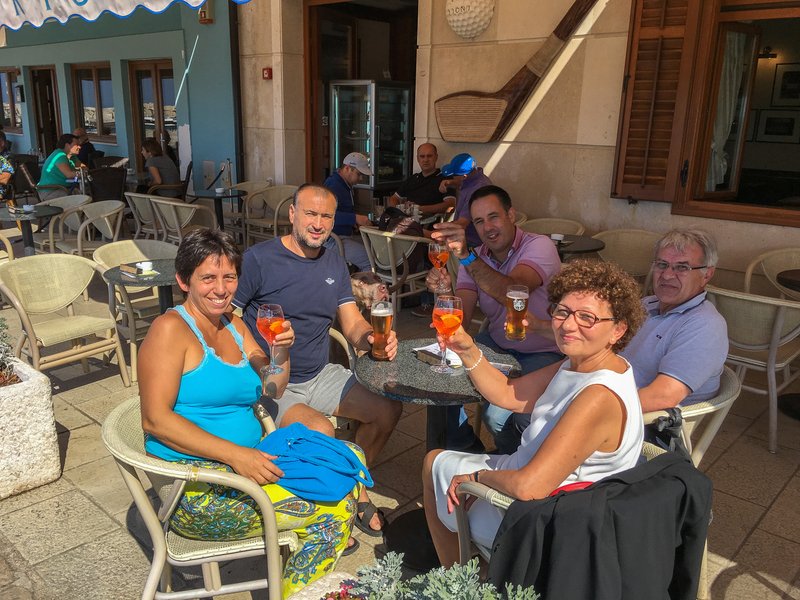 Marcela Halužan,Slovenija i Obitelj Kacujani Srbija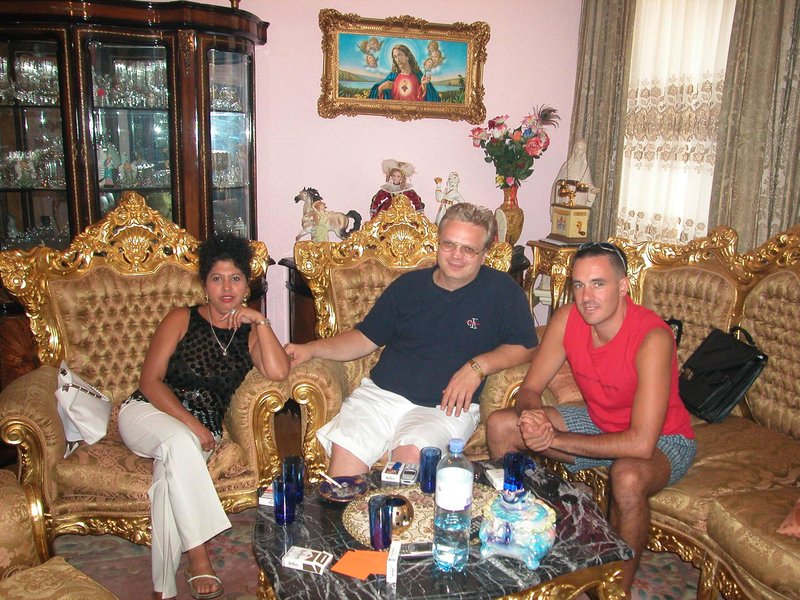 Gospodin Aljoša Vučetić je od početka bio sa nama i pobrinio se do kraja kupnje naše kuće. Bio je jako ljubazan i završavao sve oko naše kuće tako da nismo morali putovati za svaki detalj. On je nama pomagao i zahvaljujem se gospodinu Vučetiću ______________________________________________________________ p.s Moja prva prodana nekretnina dok sam radio u Adria-Immobilien iz Pule, 2003. god.
Esma Reindl-Skenderi i Thomas, Wiena, Austria 2003