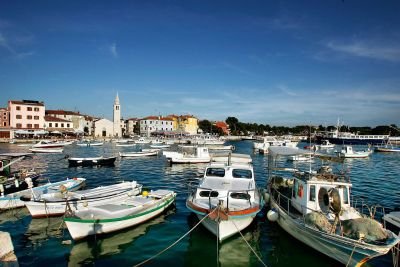 Compliments like region of extraordinary truffle delights, stunning architecture and natural beauty, were given to Istriain Australian magazine Symmetry. It is an e-magazine, with photo and video content. Journalist describes his journey in Istria as a culinary Odyssey, because, as he says, he ate in best restaurants.
Journalist Adam McCulloch visited Istria in May last year, and by the way to meet with Istrians which says that are people who know how to enjoy food and drink, and that eating and drinking is their way of life. He says that traditional Istrian families produce at least one of the three traditional products: cheese, olive oil or wine.
A special experience is the search for truffles in the Motovun forest, and then tasting these delicacies in Livade. He even compared Istrian olive oil with that premium oils in Italy.
Besides reporters gastro-adventure in Istria, Australians were presented artistic Grožnjan, famous islands Brijuni andKamenjak. The journalist gave a warm recommendation to all those who plan to visit Vrsar, Rovinj, Motovun and other places in Istria. (Maris)